"Transformation of Health Care Delivery:
Navigating the Challenges and Opportunities"
Click photos to enlarge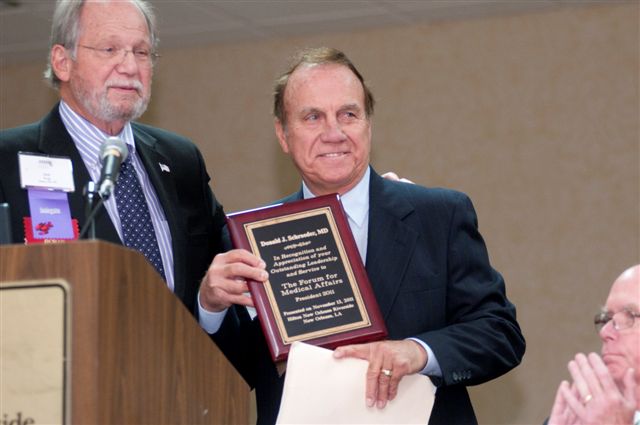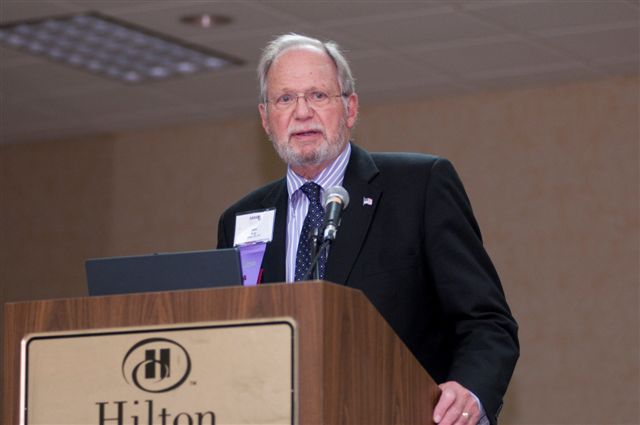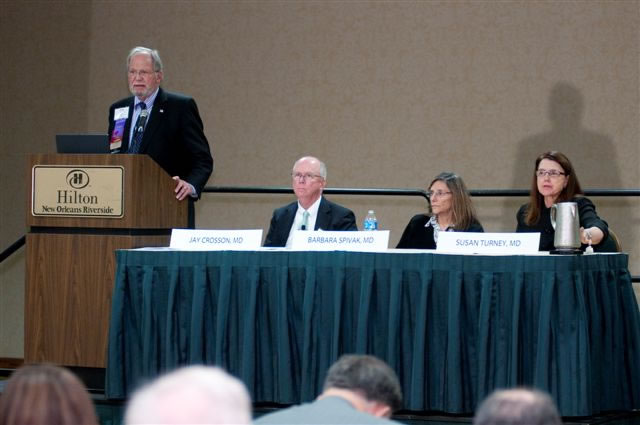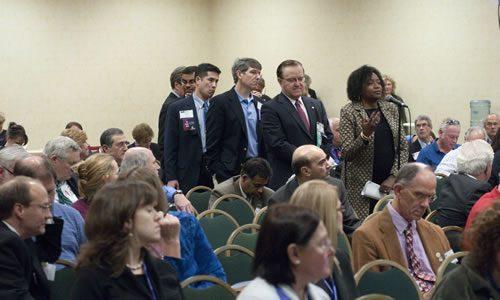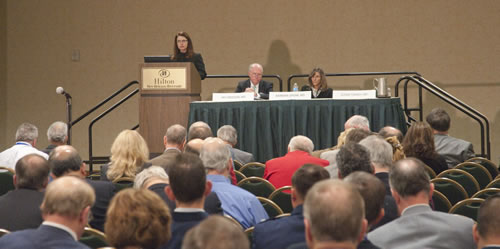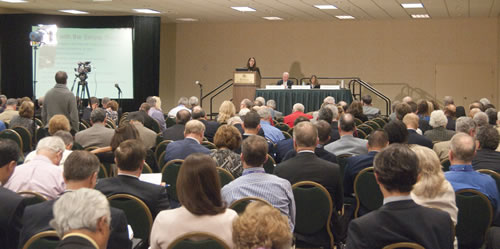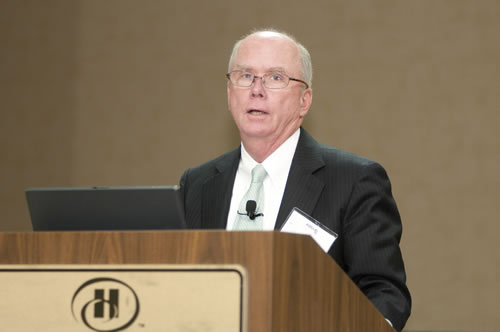 Communication Requirements
Statement of Need:
Health system reform has accelerated the movement toward quality, value, accountable care and integration. While the majority of physicians in the U.S. still practice in private practice settings, there is growing evidence that physicians are moving toward a variety of new practice models to meet the anticipated changes precipitated by the Affordable Care Act. Some of the new practice models include IPAs that focus on coordinated care, accountable multispecialty groups, and large integrated systems of health care delivery. This program will look at each of these models, explore their pros and cons, their impact on physicians, patients and their relationship, and how physicians at various stages of their careers can adapt to and benefit from a potential practice setting transformation.

Learning Objectives: Upon completion of this activity, the participant will be able to
Identify environmental factors contributing to the transformation of health care delivery in relation to high quality, safe and efficient health care delivery;
Describe how physicians in small groups can organize and move toward participation in the development of IPAs dedicated to accountable care; and
Specify how medical associations have succeeded in actively engaging and assisting physician members through this time of change.
Target Audience:
Physicians who attended the live program at the Interim Meeting 2011 who want to share the recorded version with physician colleagues and staff, as well as physicians who were not able to attend and are seeking to learning about clinical integration.

Statement of Competency:
This activity is designed to address the following ABMS/ACGME competency(ies): Medical Knowledge about established and evolving biomedical, clinical, and cognate (e.g., epidemiological and social-behavioral) sciences and the application of the knowledge to patient care; and Interpersonal and Communication Skills that result in effective information exchange and teaming with patients, their families and other health professionals.

Accreditation Statement
The American Medical Association is accredited by the Accreditation Council for Continuing Medical Education to provide continuing medical education for physicians.

Credit Designation Statement
The American Medical Association designates this enduring material for a maximum of 2 AMA PRA Category 1 Credits™. Physicians should claim only the credit commensurate with the extent of their participation in the activity. Transformation of Health Care Delivery: Navigating the Challenges and Opportunities Enduring CME Accreditation Statement and General Information

Planning Committee
NAME - - - TITLE/INSTITUTION
Jack Evjy, MD - Commonwealth Hematology Oncology
Brian Foy - Executive Director, Westchester County Medical Society
Jay Gregory, MD - CMO, Muskogee Regional Medical Center
Jay Jayasankar, MD - Consulting Orthopedic Surgeon, MA General Hospital
Molly Katz, MD - Private practice
Jijay Koli, MD - IASIS Healthcare Corporation
Rita LePard - AMA CME Program Committee
Eileen Moynihan, MD - Private practice
Donald Schroeder MD - Retired
Carrie Waller - AMA, Manager, Group Practice Services
Gary Wood, MD - Private practice

Faculty
Jay Crosson, MD
Senior Advisor for Health Policy, Permanente Medical Group
Senior Fellow in the Kaiser Permanente Institute for Health Policy

Panelists
Barbara Spivak, MD
Mount Auburn Medical Associates
President and Board Chair, Mount Auburn Cambridge Independent Practice Association
Susan Turney, MD, MS, FACP, FACMPE
President and CEO
Medical Group Management Association and American College of Medical
Practice Executives

Disclosure Statement
This activity does not relate to any product of a commercial interest as defined by the ACCME, therefore neither the planners nor the faculty have relevant financial relationships to disclose.

Method of physician participation in the learning process
Physicians listen to the program on DVD and complete the CME quiz. Learners must correctly answer at least 3 out of 4 questions on the activity post-test to claim credit for this activity.

Estimated time to complete the educational activity: 2 hours

Original release date: April 16, 2012
Expiration date: April 16, 2014

References
The Accountable Care Organization: Whatever Its Growing Pains, The Concept Is Too Vitally Important To Fail
Jay Crosson, MD
Health Affairs, 30, no.7 (2011):1250-1255
http://content.healthaffairs.org/content/30/7/1250.full.html

How Could Doctors Rescue Healthcare?
The New York Review of Books
Arnold Relman, MD
http://www.nybooks.com/articles/archives/2011/oct/27/how-doctors-could-rescue-health-care/?pagination=false

Affordable Care Act Resources – AMA
http://www.ama-assn.org/ama/pub/advocacy/current-topics-advocacy/affordable-care-act.page

Understanding the Affordable Care Act
http://www.healthcare.gov/law/introduction/index.html

Hardware/software requirements for participation. To participate in this activity, participants will need access to a computer with a media player that plays DVDs. Participants will also need internet access to view the program materials including speaker slides, and CME information such as the program evaluation, credit claim form, and more. Program materials will be housed on the Forum for Medical Affairs
(http://www.osmapandtheforum.org/theforum.php)

For more information, contact:
Brian O. Foy, Executive Director,Westchester County Medical Society
Westchester Academy of Medicine
333 Westchester Avenue, Suite LN01
White Plains, NY 10604
914-967-9100
914-967-9232 fax
bfoy@wcms.org