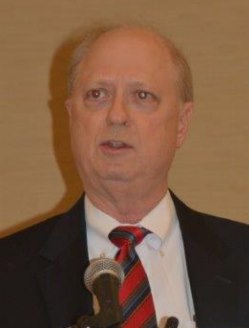 Richard B. Warner, MD
President of OSMAP
2016-2017

News and Latest Information
Forum Program to delve into Genomic Engineering
The Forum for Medical Affairs will present its annual educational program on Sunday, November 13, 2016, from 1:00pm-3:30pm, in the Swan 6 Ballroom, Walt Disney World Swan Hotel, Orlando, FL. All members of the AMA House of Delegates, their invited guests and state/specialty society staff members are welcome to attend. There is no cost to attend and no pre-registration required.

This year's program "Genomic Engineering: The Transformative Discovery of Our Time," will help attendees "imagine a world where you can cut and paste genes to eliminate disease and conquer world hunger. This ability is no longer a twilight zone technology...it is available if we choose to use it." The keynote speaker will be Neville Sanjana, PhD, Core Faculty Member, New York Genome Center. Dr. Sanjana will discuss the gene editing process using CRISPR-Cas9 technology and how genomic engineering, the process of writing/editing DNA in the genome, can test whether a particular genetic variant can cause a disease. Following Dr. Sanjana, David Holley, MD, Forum Program Chair, will discuss the short term potential for CRISPR applications in agriculture. Moderating the program will be Steven Stack, MD, AMA Immediate Past President, who will share the AMA's perspective on this emerging technology as well as moderate a Q&A Session following the two presentations.

Stay tuned for more information regarding this program. A copy of the current program flyer may accessed here.

OSMAP General Session set for November 11
The next OSMAP General Membership meeting is set for Friday, November 11, 2016, from 2:00pm-5:00pm in the Southern Hemisphere 2 Ballroom, Walt Disney World Dolphin Hotel, Orlando, FL. All state medical association presidents, presidents-elect, past presidents and executive directors are encouraged to attend. A reception will immediately follow the program at 5:00pm in Southern Hemisphere 4. The Reception is hosted by The Physicians Foundation. All OSMAP members, their spouses and guests are invited to attend.

An agenda for the OSMAP program will be published here in the near future. If you have any questions regarding OSMAP please contact Brian O. Foy, Executive Director, at bfoy11@yahoo.com.

2015 Forum Tackles BIG DATA
The Forum for Medical Affairs presented its annual education program on Sunday, November 15 in conjunction with the AMA Interim Meeting. The program, entitled "BIG DATA: Panacea or Pandora's Box?" featured a distinguished panel of speakers and focused on how the explosion of data in healthcare will impact the practice of medicine, clinical decision-making and the financing of healthcare in the future. Click here for a copy of the program flyer. The program was moderated by AMA President Steven Stack, MD and also featured AMA Immediate Past President, Robert Wah, MD, who participated in the Q&A Session following the program. Over 160 attendees enjoyed the informative and thought-provoking program. Speaker presentations may be found under Past Programs.

The Forum would like to thank ALL of the state and specialty medical societies who contributed toward the success of this year's Forum program. Notably, The Forum would like to extend its strong appreciation to the following Societies who contributed $500 each to become "Friends of The Forum" in 2015:

American Academy of Orthopaedic Surgeons
American Society of Clinical Oncology
California Medical Association
Massachusetts Medical Society
Medical Society of the State of New York
Pennsylvania Medical Society
Texas Medical Association

THANK YOU for Your Support of The Forum!

Free ICD-10 Resources
This year many physiciansí practices will spend countless time, money and other resources preparing for the transition to ICD-10, even with the one-year grace period provided by CMS. The Physicians Foundation has been working with a medical student, Parth Desai, who has developed a set of free ICD-10 resources to help any medical practice prepare for the upcoming transition to ICD-10. For more information, visit www.icd10charts.com.

The Physicians Foundation: Why Arenít Physicians Part of the Health Reform Conversation?
In a recent post on Forbes.com, the Physicians Foundation examines the lack of physician input in health reform legislation. The public feels physician influence on legislation is important and a majority of physicians surveyed in 2012 felt the medical profession had no influence on healthcare reform matters. So why arenít physicians part of the health reform conversation? Read the full article here. For more information regarding the Physicians Foundation, go to www.physiciansfoundation.org.

2014 Forum Explores the Human Microbiome
The Forum for Medical Affairs presented its annual educational program on November 9, 2014. The program - "The Human Microbiome: Germ Warfare or Collaboration?," was held at the Hilton Anatole Hotel in Dallas, TX in conjunction with the AMA Interim Meeting. The program drew over 160 attendees and was approved for a maximum of 2 AMA PRA Category I Credits. A copy of the flyer describing the program and the speakers can be found here.

The Forum would like to express its sincere appreciation to Ardis Hoven, MD, AMA Immediate Past President, for moderating this program and to the following speakers for their outstanding presentations: David Relman, MD; Lita Proctor, PhD; and Alexander Khoruts, MD.

The Forum also wishes to express its thanks to Illumina for its unrestricted grant in support of The Forum program. For more information about Illumina and its "Understanding Your Genome" program, click here.

Copies of the speaker presentations can be found under Past Programs or you can click here.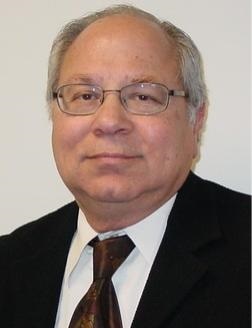 Arthur N. Lurvey, MD
Forum President
2016